1Password 8: Security, meet productivity
Featuring an all-new, modern design optimized for peak productivity and unrivaled security, 1Password 8 is the new home for your digital life.
Redesigned for modern platforms
1Password 8 features a brand new, streamlined design that eliminates guesswork and clutter with a spacious, familiar interface.
Refined for fast access and performance
Security doesn't have to slow you down. When everything you need is close at hand, you can add, organize, and share your items quickly and get on with your day.
Reengineered for maximum protection
Every aspect of 1Password 8, from the small design touches to the new Rust backend, has been rigorously tested to keep your data safer than ever and put you in control.
Modern design
A polished experience that feels at home on any platform.
See all 1Password 8 features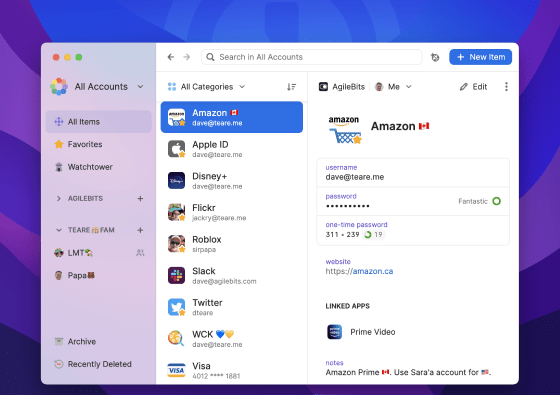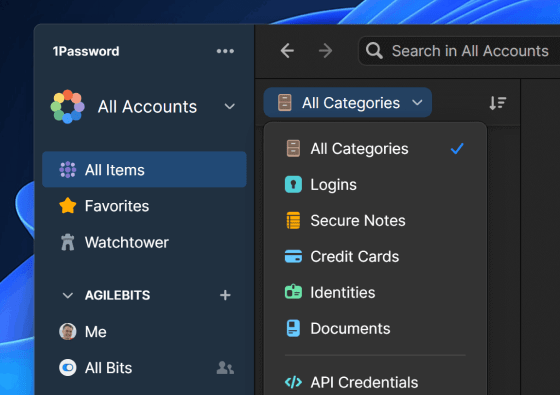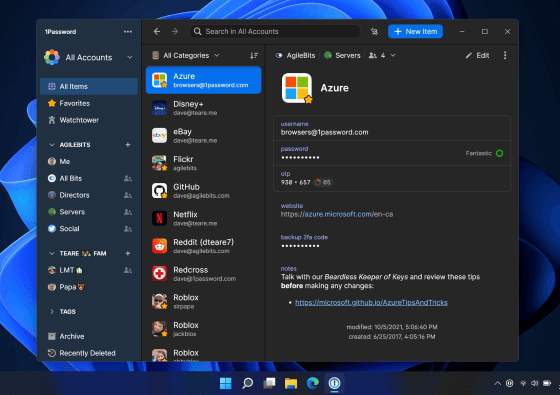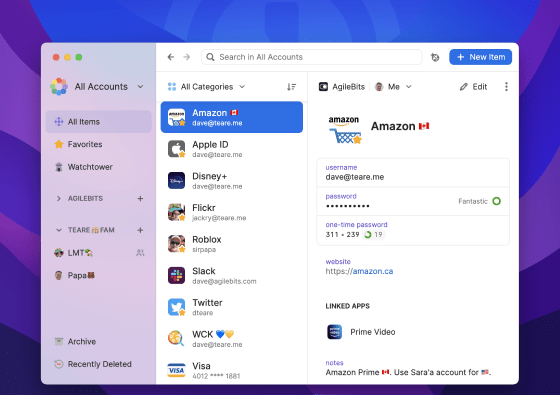 All-new design
Optimized for easy navigation, the roomier sidebar and vibrant iconography are designed to delight.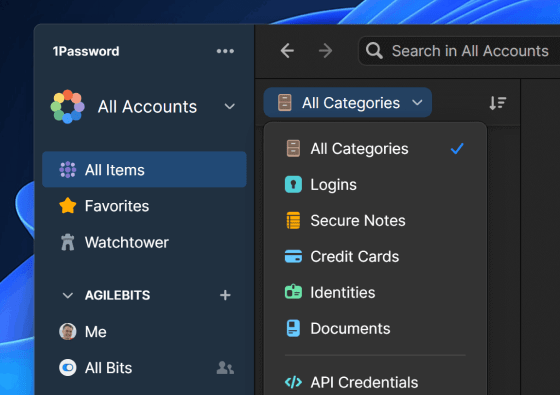 Consistent look and feel
Our brand new design language delivers a consistent experience no matter what device you use.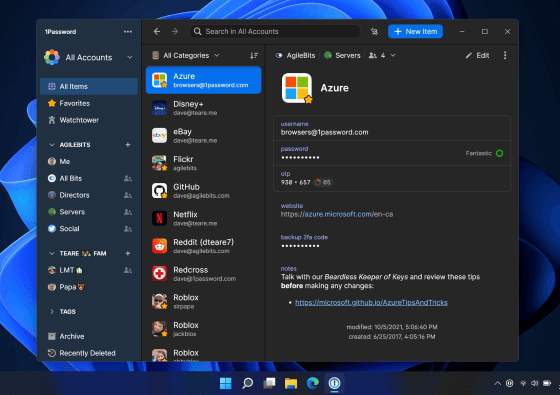 Dark mode
Dwell on the dark side all day long, or switch automatically based on your system settings.
Peak productivity
Everything you need to secure your online life, at your fingertips.
See all 1Password 8 features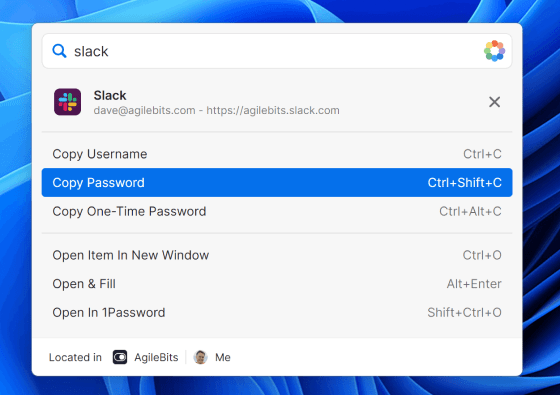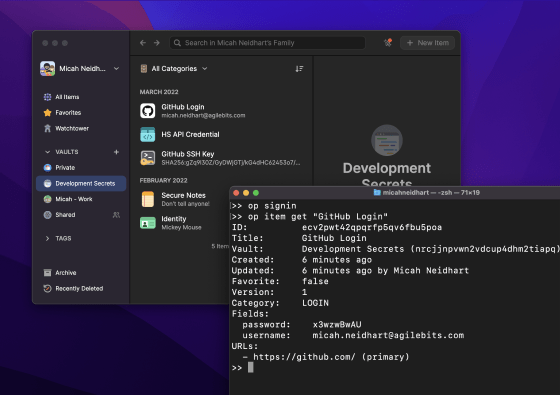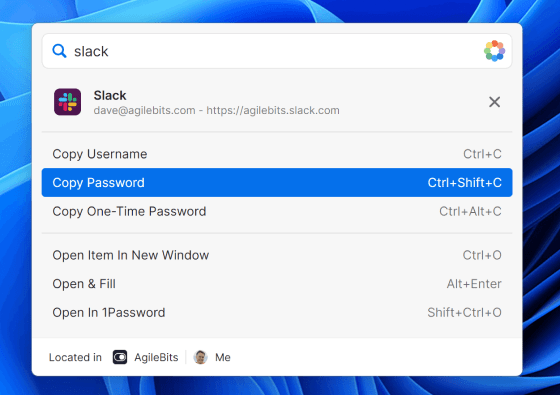 Quick Access & Search
Find what you need, fast, with Quick Access and smart, streamlined search results.
Mac Apps and System Prompt Autofill
Autofill sensitive information like passwords in your web browser, or directly into Mac applications and system prompts.
Item catalog
A curated selection of popular items and guided experiences to help you add your favorite logins and other items quickly.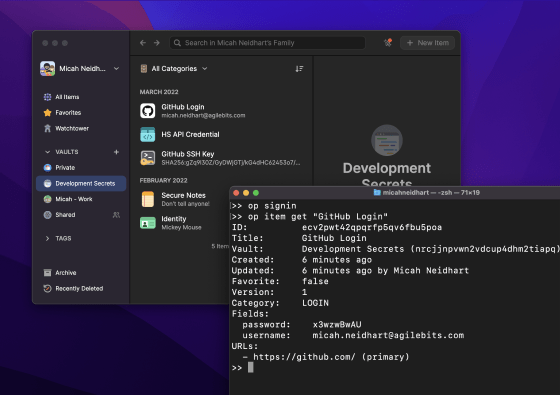 Developer Tools
Generate, manage, and access secrets within development workflows
Unrivaled security
Security isn't a feature. It's our foundation.
See all 1Password 8 features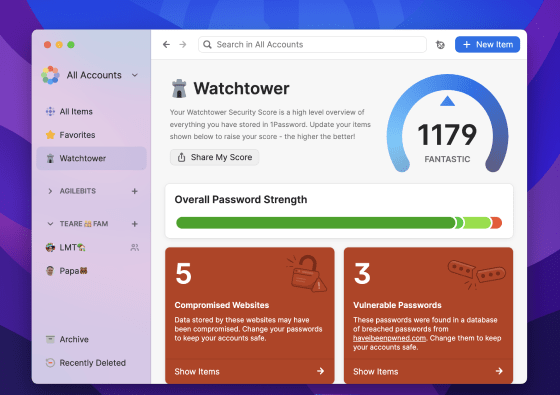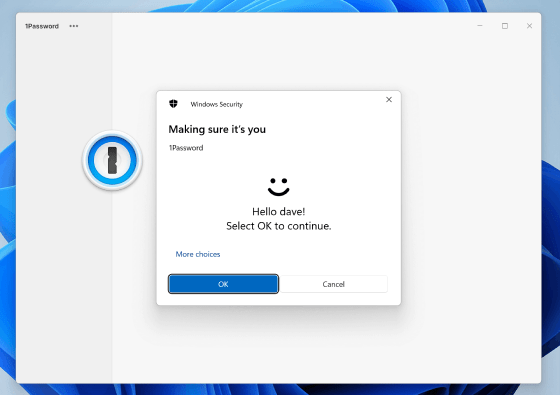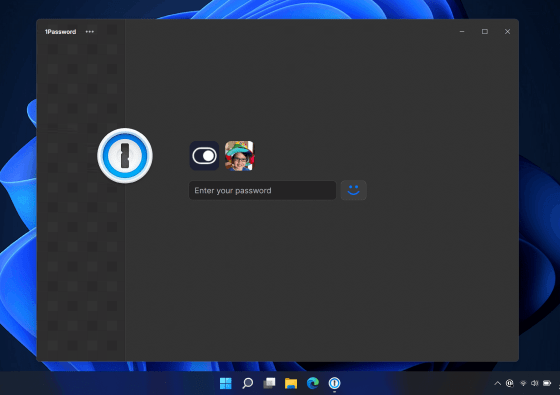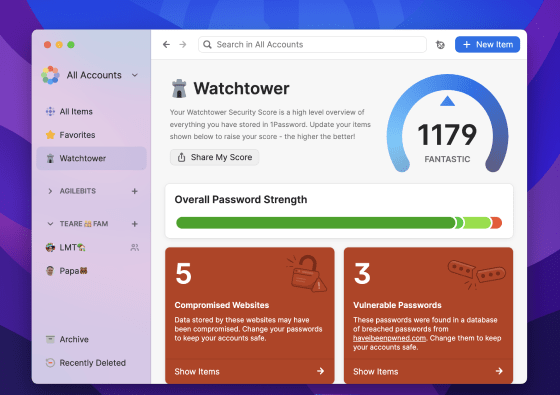 Watchtower Dashboard
Get an at-a-glance overview of your security health. Easily identify threats with actionable insights and a comprehensive security score.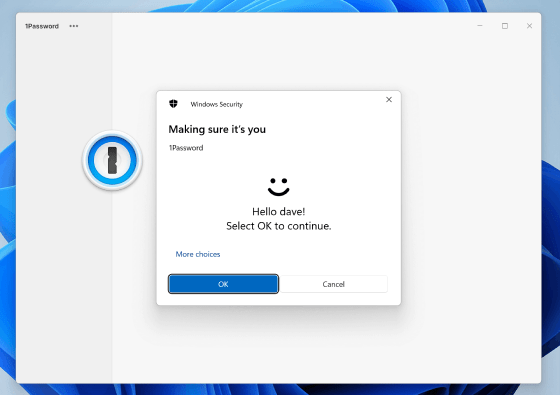 Passwordless authentication
Log into 1Password the same way you log into your device with Windows Hello, Touch ID, or system authentication.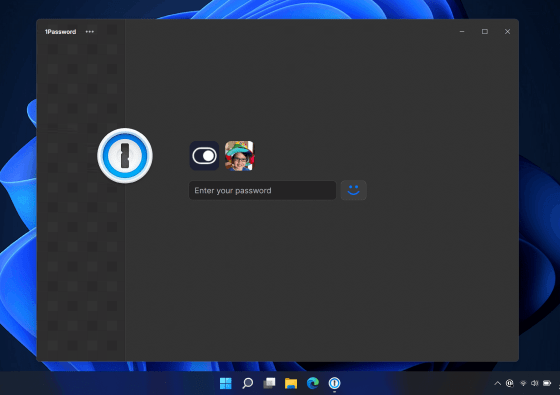 Uncompromising security
With AES 256-bit encryption and our unique Secret Key, only you can access your 1Password data. We can't see it, so we can't use it, share it, or sell it.
Get started with 1Password 8
Download the newest generation of 1Password to find out how easy great security can be.
Windows
With support for Windows Hello and a new design language, 1Password 8 feels right at home on the world's most popular OS.
Download
Mac
Touch ID? Menu bar support? The attention to detail that Mac users crave? Check, check, and check.
Download
Linux
It's all here: GNOME Keyring, KDE Wallet, and systray support, kernel keyring integration, and passwordless authentication.
Download