More users for $1 each

Unlimited items

1 GB secure storage

24/7 email support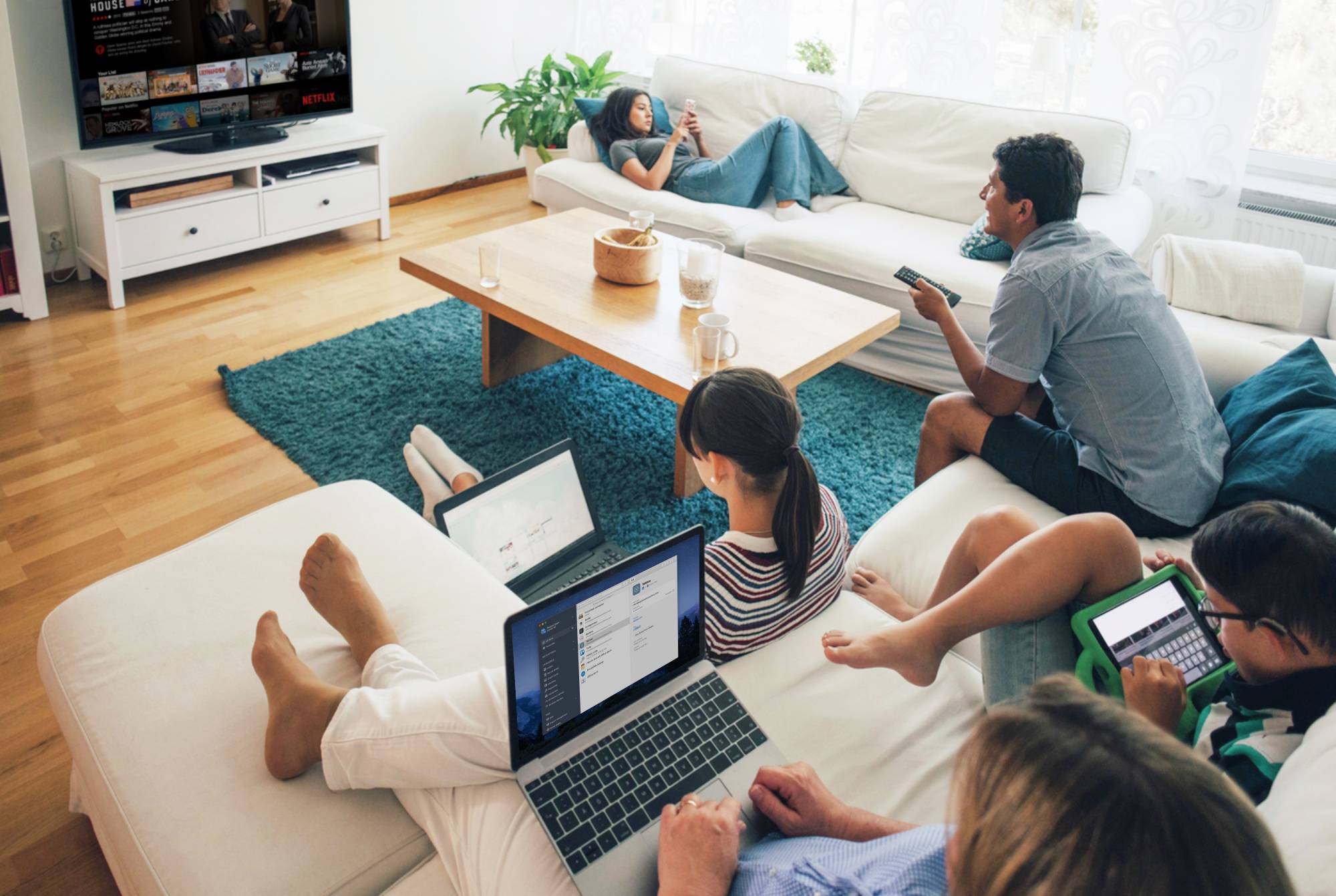 Your family's safe deposit box with a digital key
Share
1Password is the easiest and safest way to share passwords, credit cards, and anything else that's too important to email.
Protect
1Password helps your family practice smart online security by generating strong, unique passwords for all your online accounts.
Relax
1Password remembers everything for you, keeps it safe, and automatically signs you into your favorite sites with a single click.

Permission granted
Decide who you share your information with and what they can do with it. Give your loved ones the tools to stay safe online without taking away their independence.
Keeping it personal
Not everything needs to be shared with the whole family. Personal vaults let everyone keep their own private passwords and documents, all managed under a single subscription.
With 1Password Families, you get…

Protection for the whole familyFive people can join in and have individual accounts on your single subscription. They don't even have to belong to the same household.
1Password on the go
Sign in to your account, view and edit your items, and manage your family and vaults from your web browser.
Award-winning 1Password apps
Your subscription includes the latest, full versions of the 1Password apps for Mac, iOS, Windows, and Android at no extra charge.
Always up-to-date
You will always get the latest versions of 1Password and all new features as soon as they come out. Never pay for upgrades again.
Secure documents
Your family gets 1 GB of encrypted storage for documents, which you can share and access securely from anywhere.
Use on all your devices — for freeDon't stress about licenses — install 1Password on as many computers and devices as your family owns.
Seamless sync
Your data appears instantly on all your devices with no work on your part whatsoever. There's no sync service to set up.
Item history backup
Go back in time up to one full year and recover passwords which you or your family members have deleted or changed.
1Password Watchtower
Receive alerts for compromised websites and vulnerable passwords so you can take action to stay secure.
Unrivaled support
Whenever you need it, our global team is here to help. Get free, one-on-one support from the 1Password team.
Loved and used by millions.
I've used 1Password for a few years
and it has proven time and time again how valuable it is to me. Managing my passwords across my devices is so easy with my subscription.
Security upgrade for all your accounts
Don't look at this as a standalone app, but as a significant security upgrade for all of your accounts, as well as a safe for sensitive data like bank accounts, license keys, etc.
Amazing!
I highly recommend this product and this company to anyone looking for a password management solution.
Some frequently asked questions about 1Password Families
Is there a free trial available?

Yes, you can try out 1Password Families for free for 14 days. At the end of the trial period, you will be asked to enter your credit card information. All features are unlocked and available for you to experience during your trial.

What happens if my subscription lapses?

You will never be locked out of your account or your data. If your subscription ends, you will still be able to access, view and export all your data. You just won't be able to add new items or edit them.

What if I have more than five people in my family?

That's not a problem at all. You can invite as many family members as you need for an additional $1 per person / month.

Do I need to buy the apps separately?

No. All our apps and upgrades are included with your subscription. You can download the apps from our site and sign right in to your account. No need for licenses!

What platforms are supported?1Password Families works with the latest version of the 1Password (Requires macOS High Sierra 10.13 or later and Windows 10 or newer). The mobile apps support iOS 12 and Android 5.0 or newer. You can also access all your information on 1Password.com, which works in modern web browsers. See our System requirements.
Can I use 1Password Families with my business or organization?No. 1Password Families is for personal use only. 1Password Teams is our service for companies and organizations of any size. You can learn more on our Teams page.
Keep your family safe with 1Password today
Join millions already using the family password manager that's ideal for your whole household.
Try FREE for 14 days