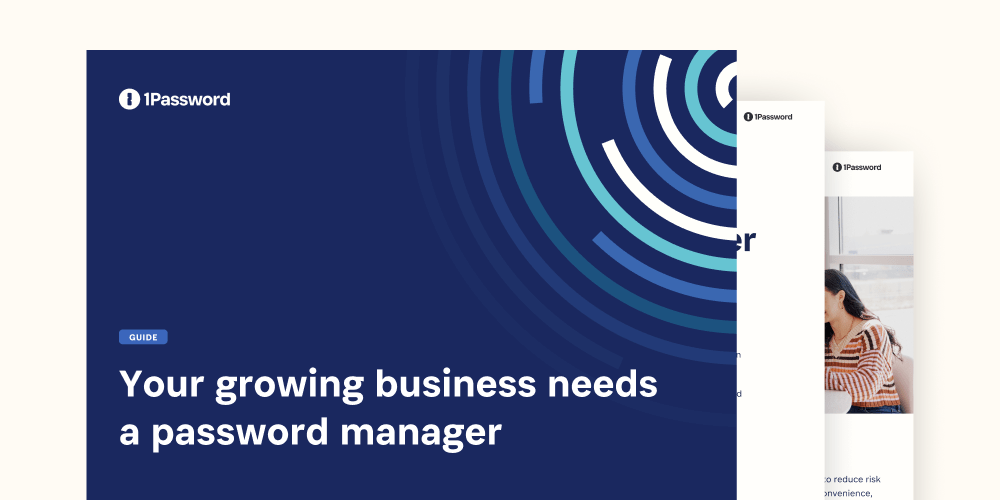 In fact, when done well, security can make everyone's job easier and boost productivity. Even with a small team and tight resources, you have to protect one of your greatest assets: your data.
In this guide, you will learn:
The key benefits of a password manager.
The kind of insights you can use to keep your team and business secure.
How 1Password is fundamentally different from other password managers.