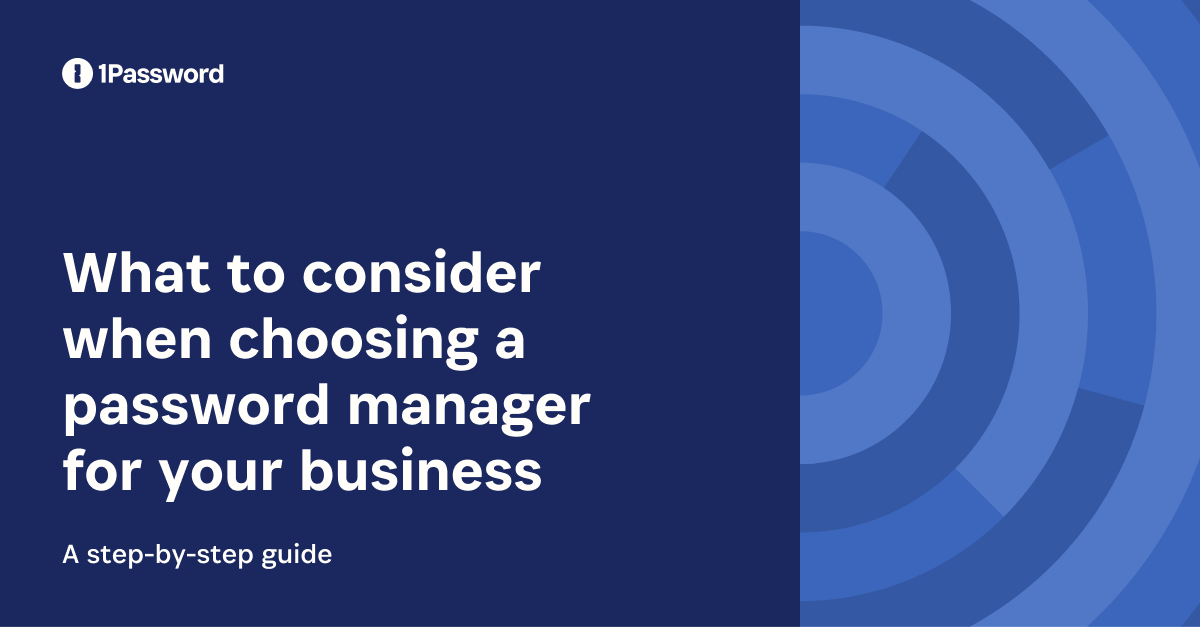 Learn what to look for in a password manager so you can choose the one that best meets your company's needs.
Download the guide to find out:
How to evaluate a password manager.
What to ask stakeholders.
How to identify your security goals.
You'll also get a scoring template to help you compare password managers.