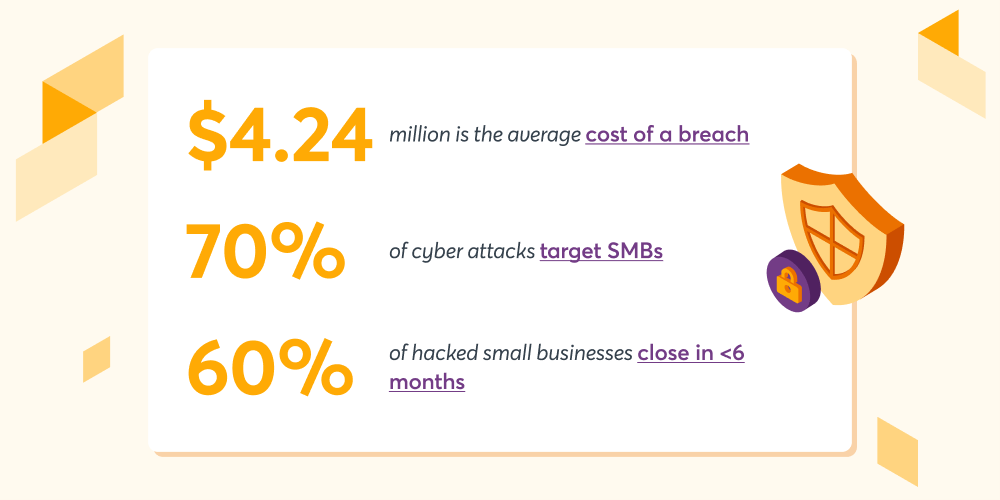 What you will learn
Cybersecurity for small business is more crucial than ever, and there are steps you can take today to protect your data. Download and read how:
Cybersecurity strategy is quickly evolving due to remote work and other digital trends
Employee education is the single most important step in small business security
Done right, SMB security can boost productivity and create lasting change in your organization
Even with a small team and tight resources, there are steps you should take to protect one of your greatest assets: your data. Being a small business can even be an advantage, as we'll see.