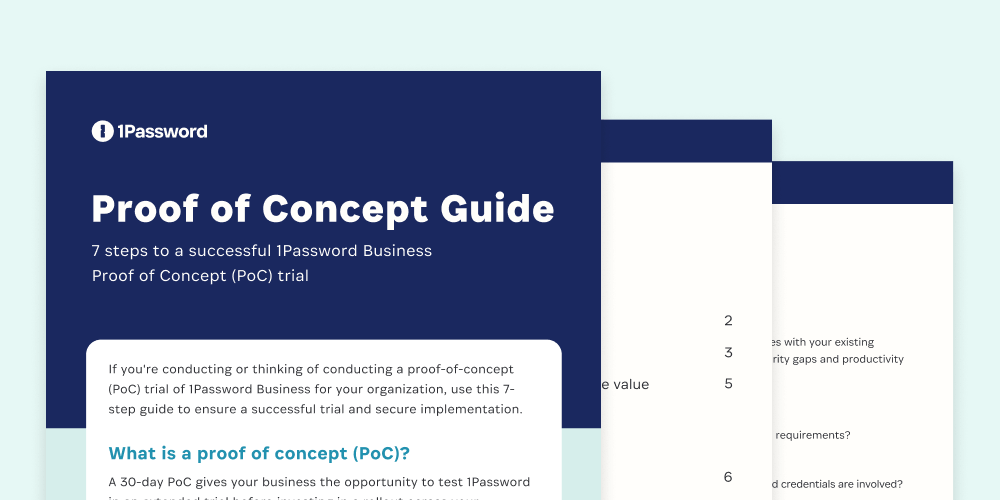 A 30-day PoC trial gives your business an opportunity to test 1Password Business before implementation. By the end of the trial, you'll be able to report on its success to determine whether 1Password is a good fit for you.
Download this guide to learn:
How to successfully roll out a proof of concept trial.
How to prepare for your rollout internally.
How to get started with rollout and implementation.
How to maximize adoption, and measure the success of your proof of concept.
How to gather feedback at the conclusion of the trial.