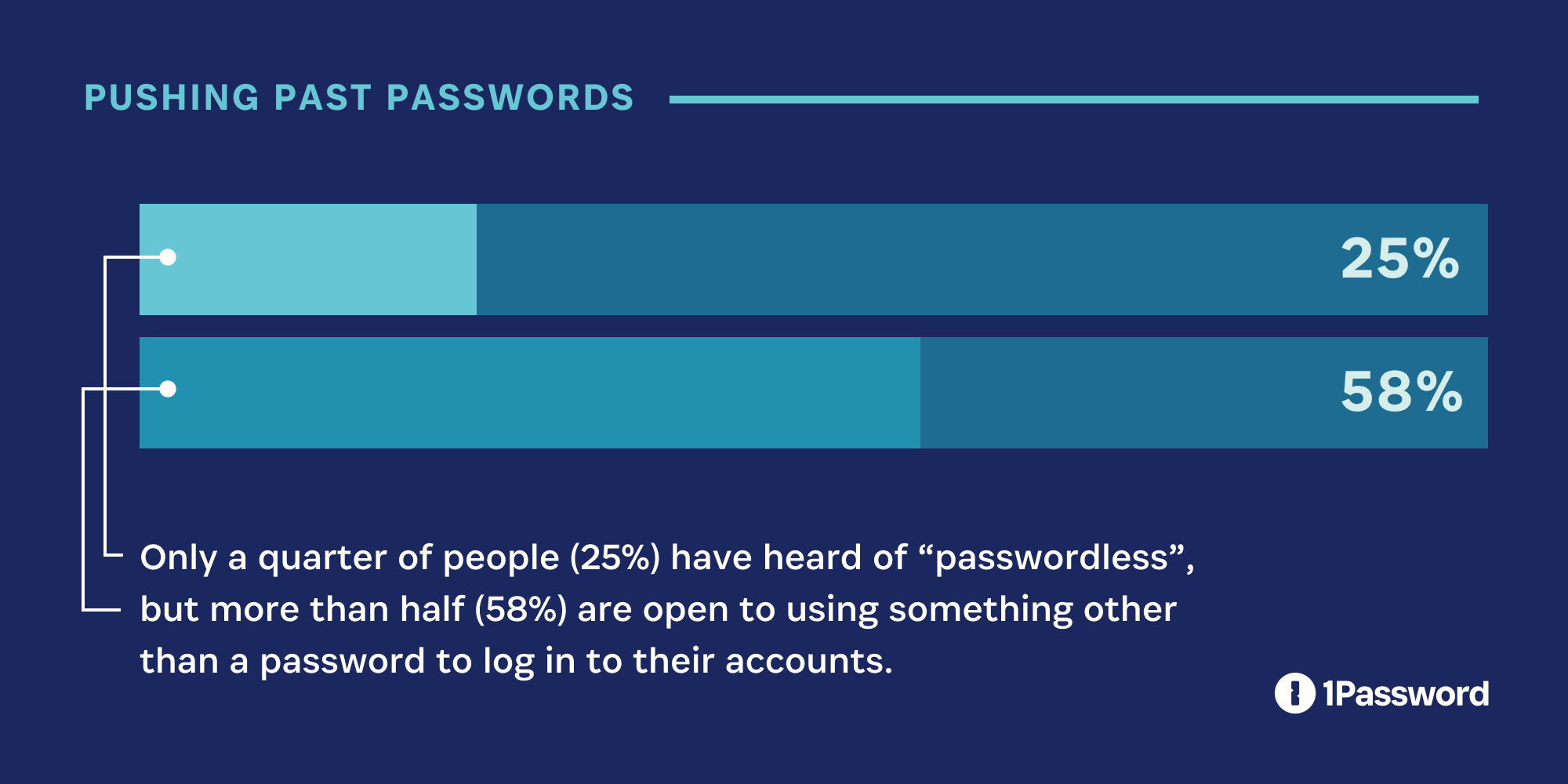 Passkeys are emerging as a more secure, simpler approach to signing in that doesn't require a password at all. Unlike passwords, passkeys don't need to be memorized, there's no such thing as a "weak" passkey, and they can't be stolen in a data breach.
To better understand receptivity to a passwordless future, 1Password surveyed 2,000 adults in North America on their attitudes about passwords, as well as their understanding and openness to adopting new technology.
This report covers:
The challenges of juggling a growing number of logins in daily life.
How passkeys can make phishing, a popular form of hacking, entirely obsolete.
What consumers need to feel confident and comfortable with using new technology.
Tips and resources to help you navigate toward the passwordless future.