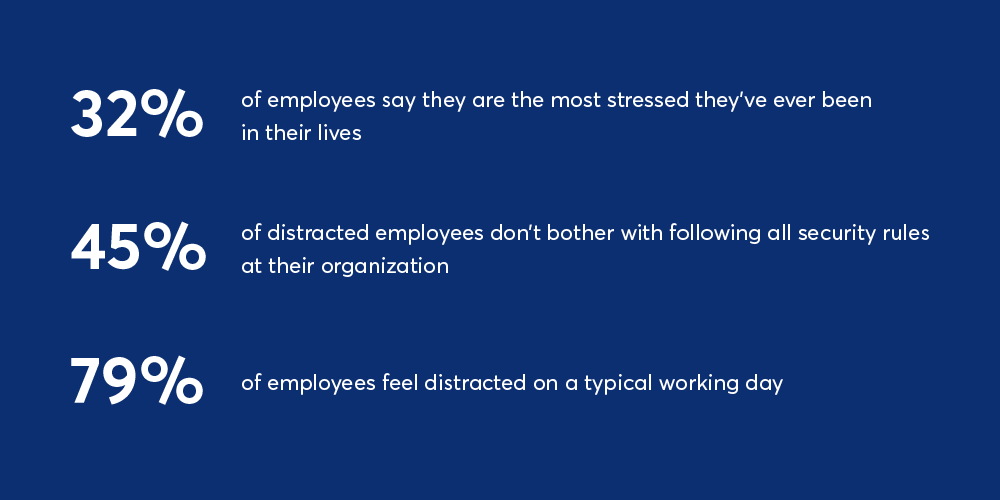 What you will learn:
The report explains how this state of "permacrisis" is creating more distractions for employees, and the impact this might be having on people's security hygiene. It also highlights the importance of implementing easy-to-use, human-centric security solutions at work. In the report, you'll learn:
The concept of permacrisis, and how it's impacting the modern workforce.
How distractions threaten good security practices.
How to arm your workforce with easy-to-use tools that promote good security practices.